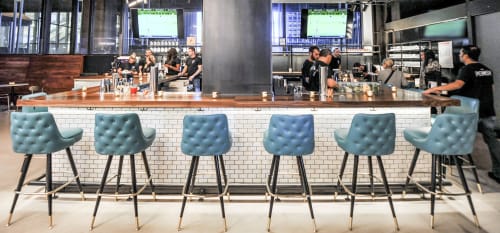 24 Top Custom Furniture Designers In Los Angeles
Explore the work of top local funirture makers around Los Angeles, inquire with the creator to commission your own custom design.
Local Creators in Los Angeles
Whether you`re living in the countryside, city, beach, or anywhere in between — discover one-of-a-kind seating, tables, storage cabinets, fireplaces and other furniture pieces that tell a unique story of their own. Cohesion or mix-and-match assembly, soft leather cushions or hard table tops, vintage finishing or contemporary color blocked designing – take notice of the various works and their integration in spaces around Los Angeles. See the work of top makers featured around the city and connect to get a quote on your own custom furniture.