Be the first to look up local art using Google Lens.
If it's on the map, you'll get a match.
Wescover & Google Lens help you learn more about these local art pieces and the Creators who made them. Look them up in-person using Google Lens and Wescover will show you who the artist is, where else you can see their work, and how to connect as a fan or buyer.
Go See Art Outside Museums
City streets, hotels, restaurants, and cafes around LA are full of original art and designs. Wescover credits who-made-what in these public spaces so you can discover who's behind each piece. While we're working on making all art lensable, you can discover thousands of unique, local designs on Wescover.com >
Watch Wescover & Google Lens in Action
How to Lens Wescover Art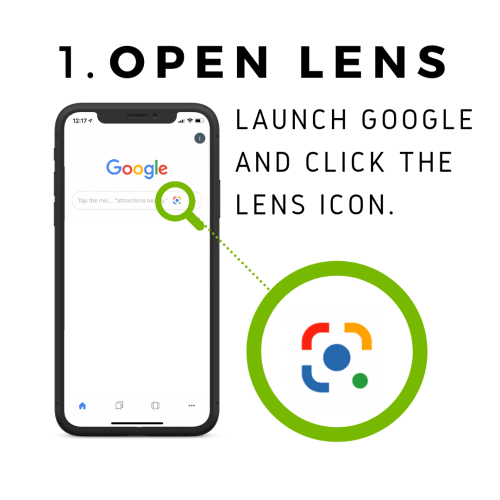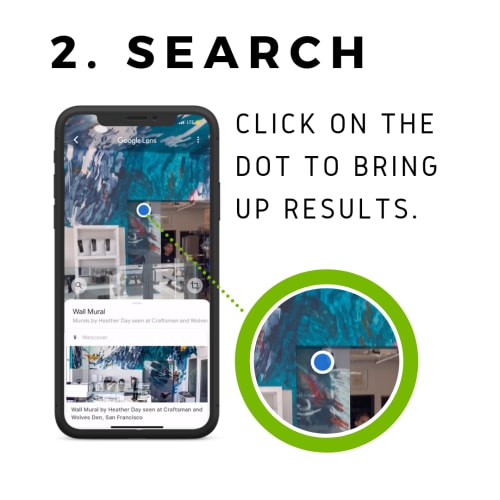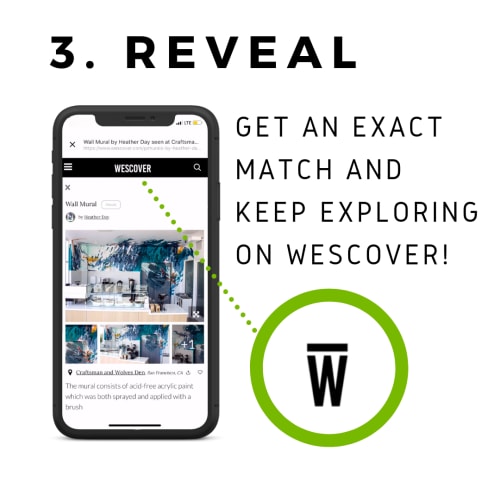 Keep Exploring on Wescover.com
Over 7,000 local brands and independent artists are already using the site to reveal their work around the world. Wescover is already the most comprehensive catalog of mapped objects in the world that credits the original Creators/brands.
Get Involved
Know of a piece you'd love to lens? Email it to us: social at wescover.com