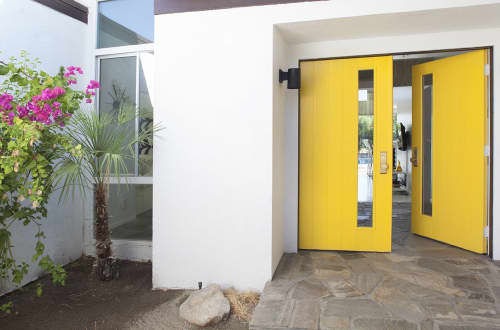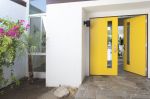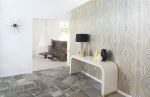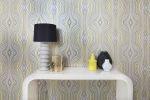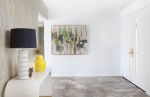 +34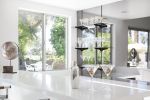 Wexler Reborn - Interior Design
Modernous embarked on a total renovation of a historically significant property in Palm Springs. The neighborhood was originally called "Green Fairway Estates" and was built on the Tahquitz Creek Golf Course in the mid-60s. Designed by the recently-deceased Donald Wexler, there were 9 floor plans and the development was the last completed by the Alexander Construction Company. The house was completed in 1965, the same year the Alexander family was killed in a plane crash heading from Palm Springs to Los Angeles.
Over the years, a number of modifications were made to this home, primarily in the late 80s through early 90s. Most unfortunately, the original fireplace was ripped out. Another modification which alters the original intentions of the architect is that the clerestory windows were enlarged. While it does capture a beautiful view of the mountains, it also destroys the integrity of the visual line across the front of the house.
The goal of the remodel was to restore as much of the original intent and design as possible without removing square footage. Many open areas of the home were enclosed, so while we would have liked to take it all the way back to original, it didn't make sense from an investment perspective.
Have more questions about this item?