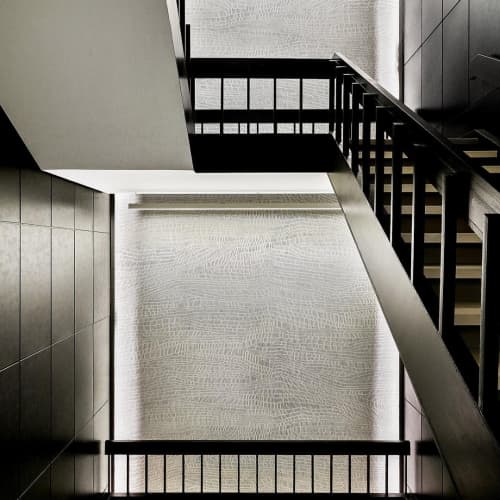 Image credit: Andrew Dies

+4

Terrains in Clay - Wallpaper
The Terrains pattern in Clay adds dimension and texture going up (2) four-story stairwells at the newly renovated space Illinois State University, Bone Center, designed by Gensler. This pattern is non-repeating so it was a true labor of love getting all of the detailing in this mural, but it worked out beautifully!
Product Description
TERRAINS is inspired by the shifting landscapes of our shared terrains.
samples measure 11" x 17"
non-repeating pattern
all material is $15 per square ft (trade pricing available)
hand-sewn felt available starting at $9 per square ft
lead time 2-5 weeks
digitally printed on textured pearl type II commercial-grade material
due to the custom nature of our product, all sales are final
Have more questions about this item?