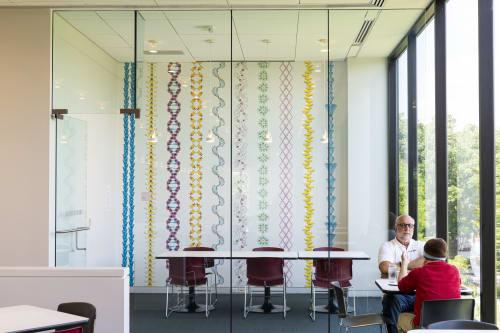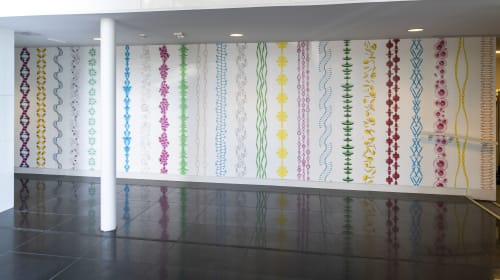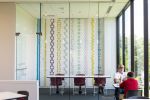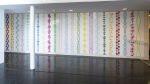 +7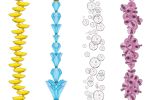 Item Details
Cassandra C. Jones is a remix artist who collects thousands of other people's photographs, in both print and digital form. She then organizes them in various ways [via video, collage, or installation] that tell stories about human observation and the power of photographic imagery in our snap-happy contemporary lifestyles. The results are strange and transformative collages that are meticulously arranged to illustrate woven patterns, reimagined wildlife, floral arrangements, and geometric shapes. There is both an order and chaos present in her work
which overall asks the question, what does it mean to organize and interpret imagery in the digital realm, where the archives of visual information are in a constant state of growth and evolution?
"Blind Glass", a title taken from a Gertrude Stein Poem, further asks what does it mean to utilize documentation of a museum collection and remix it into a new work, where the individual objects that are included are skewed from their original function or intent? Commissioned by the Wichita Art Museum, Jones has taken brightly colored glass candlestick holders, compotes, and vases, mostly from the Steuben Glass collection, and transformed them into a wallpaper installation. Select glassworks, once molten then formed into solid states by highly skilled artisans, nearly a century ago, were photographed then brought into a digital space. Jones then cut, clipped, copied, pasted, resized and tilted each object with abandon, therefore rendering them fluid once more. And in this malleable state Jones was able to create a surrealist representation of these historic craft objects through a contemporary digital prism. This draws a connection between past and present, where singularity and multiplicity exist simultaneously and where the lines of form and function are blurred. Solidifying everything once again, yet this time into print form. Each glass-work has been transformed from the physical to pixel and then back to physical, in a new and altered solid state.
The result is a series of vivid, colorful, columns, rising and falling from floor to ceiling seemingly able to go on forever in either direction. And within the rows and stacks, of deconstructed and reconstructed bits, Jones has created an array of visual kinetic counterpoints to carry the viewer through. Each vertical expansion functions in its own way. Some of the columns appear to be crashing down, some look like they are floating upwards, while others feel as though they are suspended. Yet, what they share, is that each is built in a way that transcends the abilities and functions of the original glass objects and embraces them in a contemporary new media context and conversation.
Frederick Carder, the founder, and lead designer at Steuben did not involve himself with abstractions or conceptual ideas about glass. He was an artisan who dedicated his life to the experimentation and mastery of raw materials, design, and technique. Yet, he had a passion for creating infinite varieties of form and color and had a limitless vision within the medium. Therein lies a kinship with Jones, as her work, on a whole, reflects a belief in the endless possibilities of collage within the digital realm.