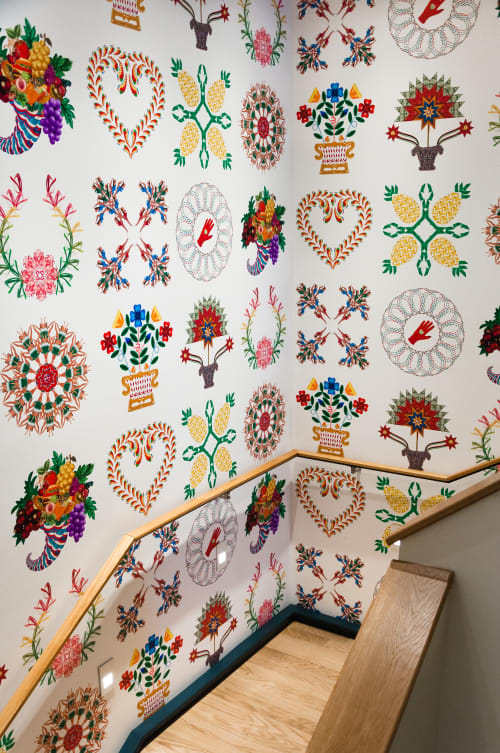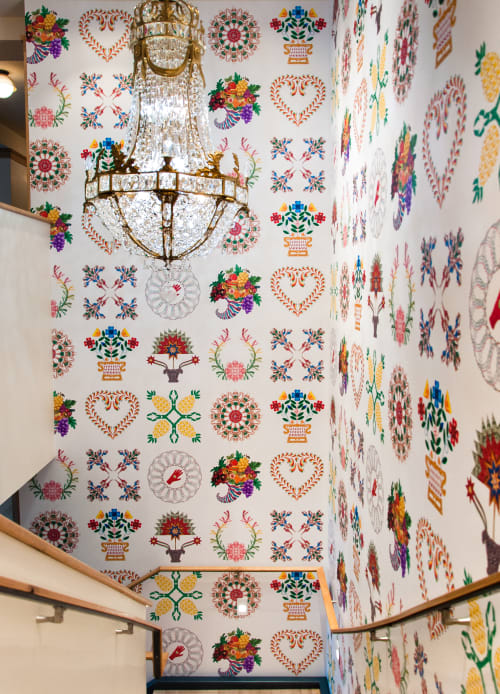 Image credit: Photographed by Shandi Chester


+10

Item Details
"True Stories" was inspired by Baltimore Album Quilts which are specific to the city of Baltimore and date back to the 1840s. These quilts were designed based on a lexicon of symbols that have a long, rich history and tell stories about the lives of the women who made them.
Borrowing from traditional motifs, I took the same style of visual storytelling, that has been passed down from generation to generation and turned it into a large-scale, collaged wallpaper piece, made up of hundreds of remixed photographs. Thus creating a patchwork of poetic compositions to portray a narrative. However, I gave it a contemporary bent by using present-day imagery to make the pattern. Each part of my design tells a story about my life as an artist, traveler, mother, and member of a global community.
Commissioned by Revival Hotel, in Baltimore, for an open stairwell in their public space.