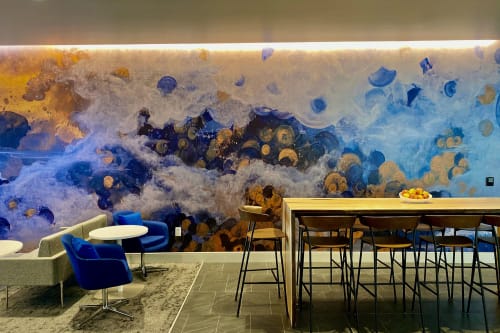 Image credit: Zach Griff, The Points Guy, image 1.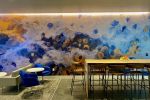 +5

the one you love is not far away
Wallpaper mural based off of a diptych of ink, acrylic, spray paint, oil, liquid bronze, oil pastel, gold leaf and resin on 30x40 cradled wood panels. Created for American Express for the custom 30 ft long wallpaper mural to be installed at the American Express lounge at Charlotte Douglas International Airport. Original was commissioned by American Express, and sold to a private collector.
Have more questions about this item?