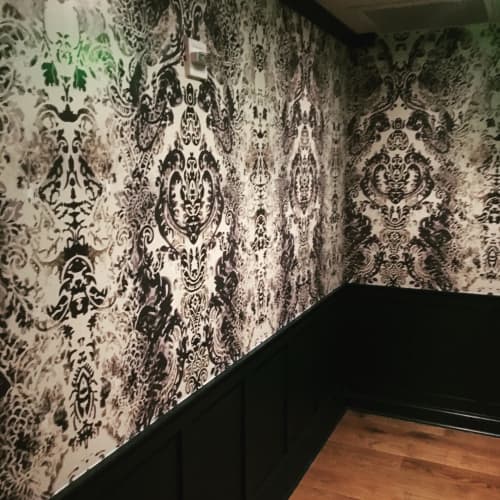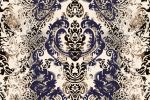 The Lucent Parlor: Damask Wallpaper
Featured In Farmers & Distillers, Washington, DC
A reinterpretation of a Damask pattern was created for the entrance to the General's Parlor. The wallpaper looks to the era of the glass molds used to create the sconces in the dining area and incorporates video stills of glowing molten glass being drizzled on a crystal chandelier. It plays off the translucency, light, and shadows cast by the sconces in the following space and sets the tone for the experience of the Parlor.
Item
The Lucent Parlor: Damask Wallpaper
Have more questions about this item?