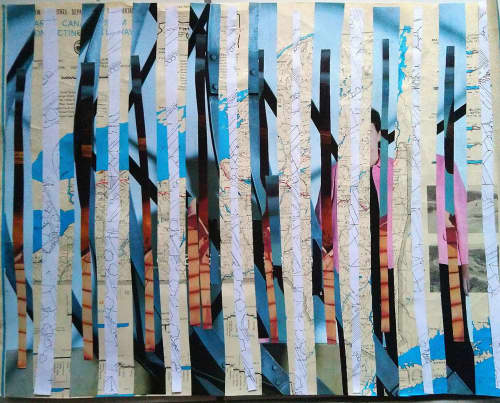 Quarantine Collage Series - Wall Treatments
Collage made with antique map of NY State Water Canals, graphite, magazine print. 18" x 24". 2020.
Can be used for design home decor products as well.
Instagram: Lnozick.art.design This artwork is available and framed. Contact me for sale. Lnozickart@aol.com
Have more questions about this item?