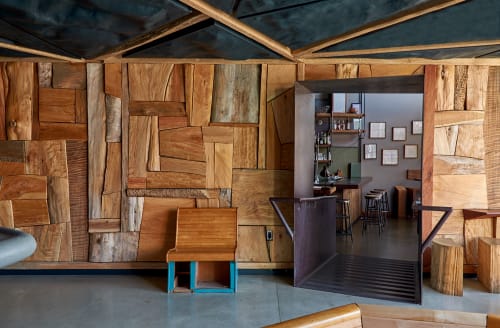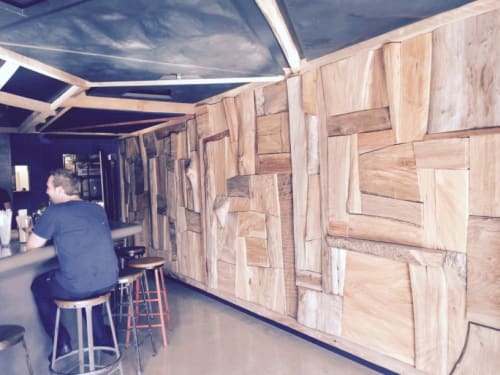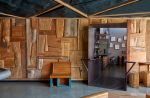 Custom Wooden Mosaic Walls
The space was designed by Wylie Price (The Progress, Kronnerburger), who is also responsible for the original Ramen Shop look next door. The light-colored walls are the work of Ido Yoshimoto, an Inverness-based artist who pieced together scrap wood to create a rustic installation.
The wall of the newly expanded Ramen Shop in Oakland. Diners now enter into the next-door bar before heading into the restaurant.