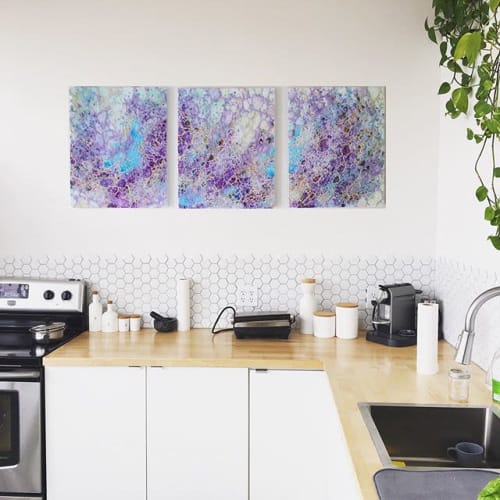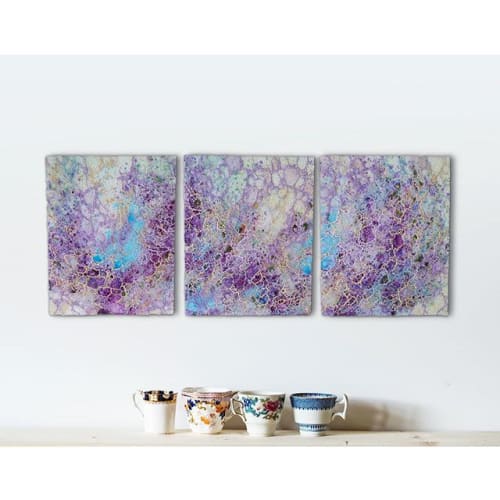 Context & Credits
As seen in
Private Residence
, Nagoya, Japan


+1

Unavailable
$1,800
Other size options are available for commission. The price will vary in size. The price does not include shipping.
Item Details
16x20 inch set of 3 (Acrylic, tempered Glass on wood board)
Colors of nature are layered on wood panel and sealed with glass to create the reflection of light.
"Client's favorite colors were applied with the strong flow to represent the inner strength of his soul."