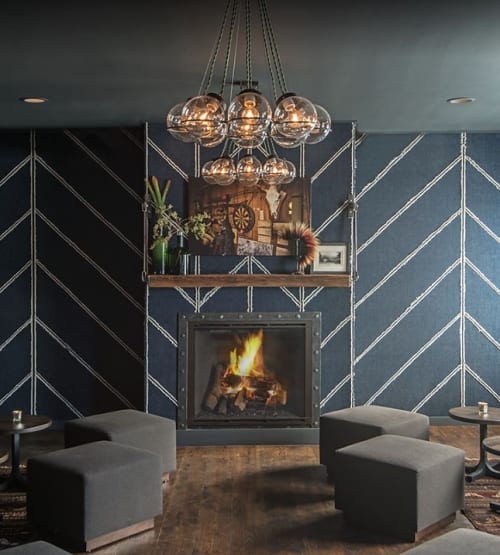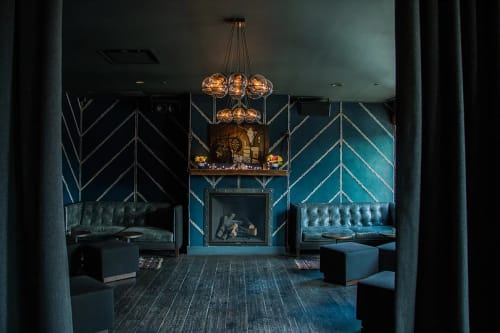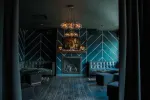 Wall in Chevron-Print Denim
Local artist Anna Wolfson executed this Chevron-print denim wall covering at The Dawson, a gastropub in Chicago's West Town neighborhood.
Wolfson is dedicated to using locally available, minimally processed materials like clay, straw and wood to create one-of-a-kind wallcoverings, light fixtures and furnishings. She also embraces the Japanese aesthetic of wabi-sabi, which among other things encourages the acceptance of imperfection.