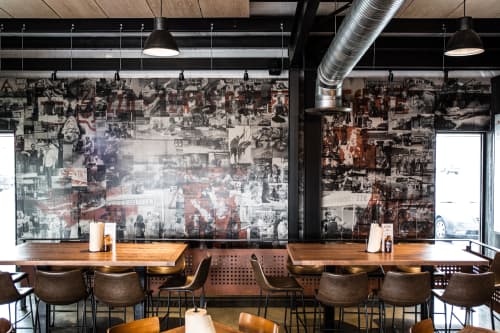 Image credit: Justin Chesney @justinchesney.com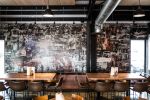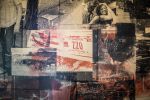 +7

Inquire about Comissioning a Custom piece
Celebrating the story of the team at ZZQ, TEXAS CRAFT BBQ
3201 West Moore Street, Richmond, VA 23230
386 sheets of 11" x 17" images are transferred on 400 sq/ft of wall to tell the ZZQ story. Each photo in this story wall is personal, each serves as a memory, and each is a record this amazing team. Image transfers offer a beautifully unique design… just like memories, most of the image remains, though we lose little details over the years. Yet, the faces and places that are part of our story are permanent.
Get a behind-the-scenes look at Alex and Chris and how they craft their BBQ at Diners, Drive-Ins & Dives.
Beautifully designed by Christine Coffey at KarnesCoffey Design, the 40' wall records the history of this team – this family.
ZZQ Story Wall
2018
image transfers, polyacrylic
40' x 10'
Have more questions about this item?