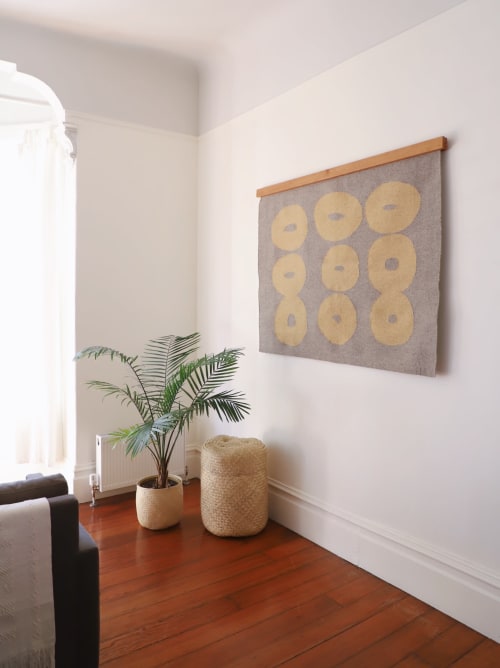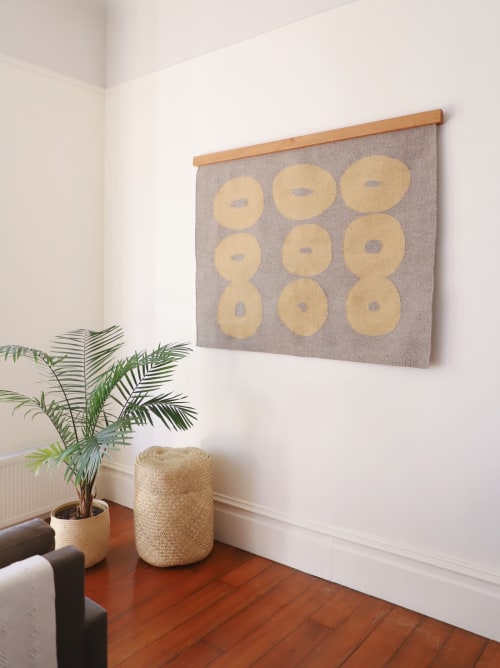 Image credit: Stephanie Gardner


Custom Options Available.
Ask The Creator
For Customization.
$40 shipping in the US, ask the creator about international shipping.
TA TE TI is a woven textile produced by Josephina Méndez López and her team in Oaxaca, Mexico. This piece was woven on a traditional foot-operated loom with naturally dyed wool. Designed to be a wall hanging by the artist, Gabriela Sans.
5ft x 3'5in
150cm x 100cm
100% wool
art on both sides
light grey and tan
black cherry wood hanger included
Have more questions about this item?