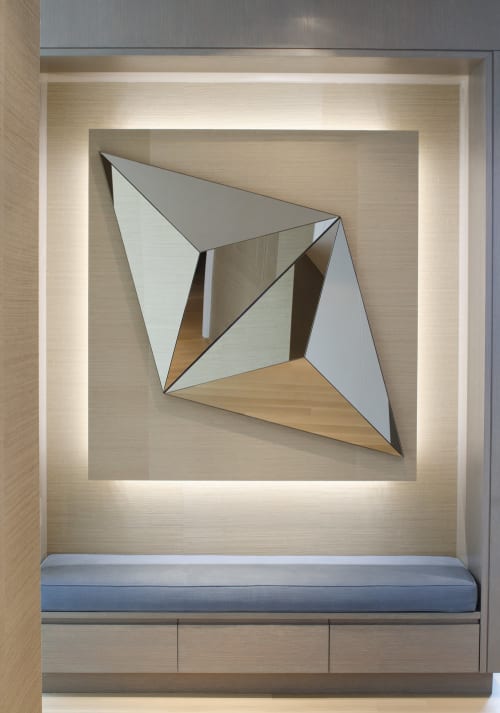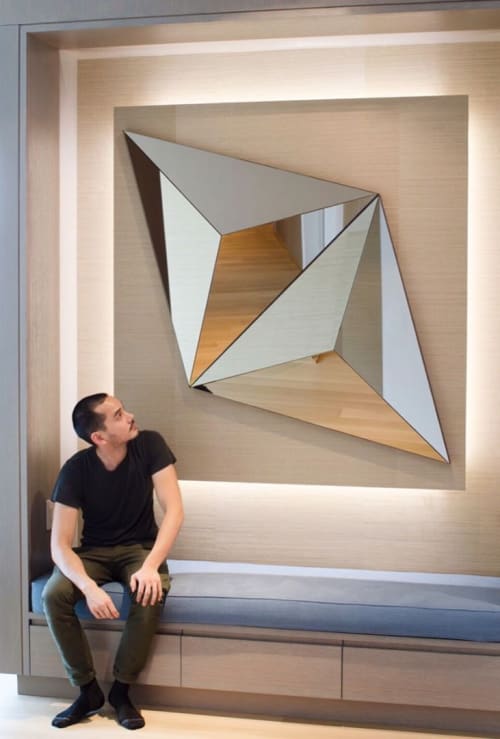 Price varies on size. Standard size Volume Mirror Pair (28" x 50"): $2,500. Medium size Volume Mirror Pair (36" x 62"): $3,300.
Custom options available, ask the creator for customization.
Item Details
Extra large Volume Mirror installed at this beautiful New, York private residence interior design by Jasmine Lam.
The Volume Mirror is 3-dimensional, reflective surfaces. Eschewing the convention that a mirrors' primary function is for viewing one's own reflection, these graphic pieces offer the warm, atmospheric feel of a mirror while functioning as a dynamic and sculptural object.