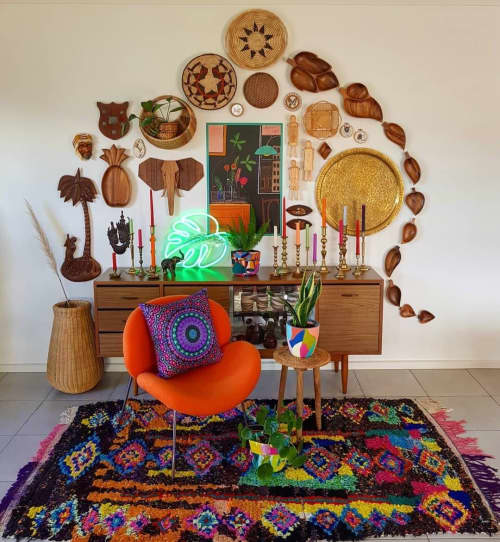 Image credit: Natalie Jeffcott, www.nataliejeffcott.com


Jazz at Midnight Art Print - Wall Hangings
Lovely view of this creative and quirky home of the beautiful Lee Alford on Apartment Therapy featuring this adorable piece "Jazz at Midnight Art Print" by Patti Blau from gussy.dup collection. Photography by the talented Natalie Jeffcott. Vibrant, colourful digitally-printed inspired from a vintage photograph.
Item
Jazz at Midnight Art Print
As seen in
Private Residence
, Traralgon, Australia
Have more questions about this item?