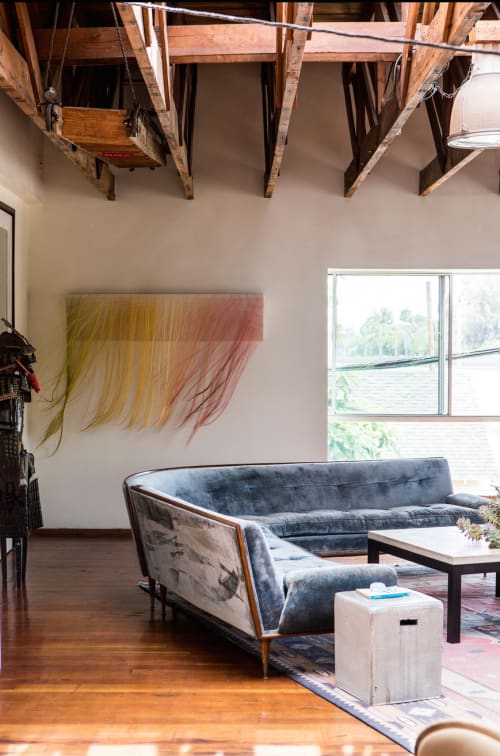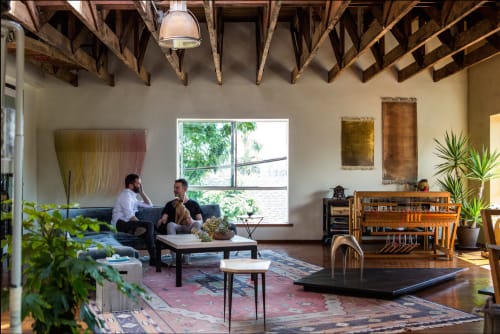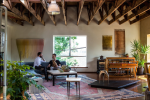 Convex/Concave at Dougall Paulson's Studio
In Watts, Turning an Old Light Bulb Factory Into a Home.
With 12-foot ceilings, exposed wood beams and ample skylights, the 2,300-square-foot solar-powered space (with a 4,000-square-foot roof deck) is an artist's work-home dream. Filled with industrial elements, midcentury statements and contemporary art by friends such as the German fiber artist Nike Schroeder, the space is finished with a cinematic soundtrack: the recurring rumble of the Metro's Blue Line, which runs eye level and just outside their second-floor windows.
Published in the New York Times