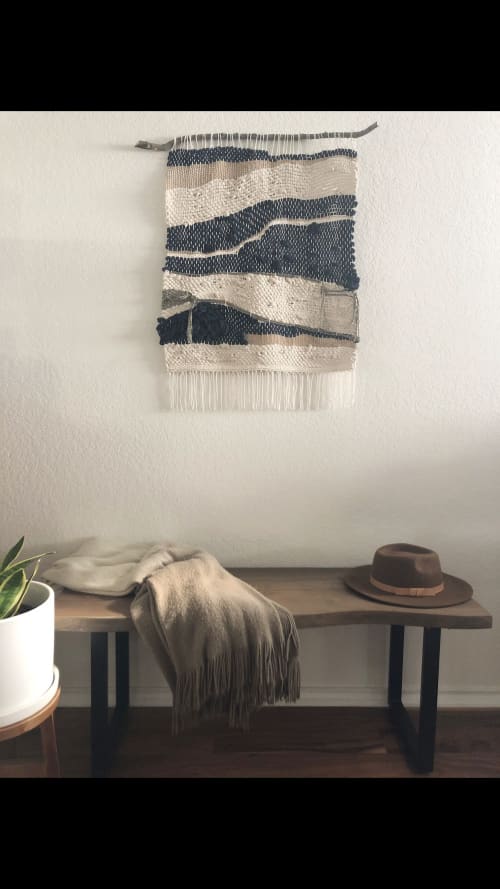 Context & Credits
Item
Woven Wall Hanging Tapestry
As seen in
Private Residence
, San Antonio, TX
Woven Wall Hanging Tapestry
US$135
Standard shipping and taxes are added to the original price of the art piece.
Custom options available, ask the creator for customization.
Commission time: 2-4 weeks
Item Details
+This W O V E N wall hanging is made with with yarn, wool, twine and cotton fibers.
+Colors are natural, metallic gold, navy and jute and white.
+This wall hanging measures approximately 21"wide and 32" long.
+Hung on a natural piece of branch harvested from Texas that measures 28" wide.