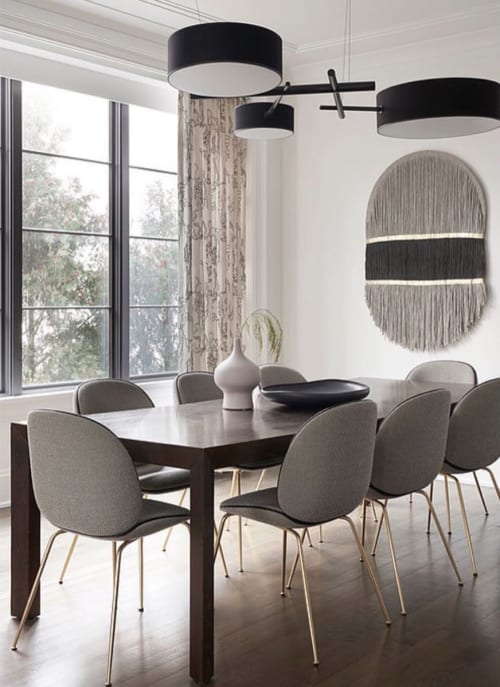 Long Circle Black & Gold
The Canvas With Movement® circular collection, by artist Lauren Williams, is a limited edition series of "perfectly imperfect" round fiber art created using hundreds of signature wool strands for a modern and sophisticated wall hanging.
The "Long Circle Black and Gold" design features light gray fibers suspended from a circular frame in a perfectly imperfect form of round fiber art. With black and two metallic gold lines, the result is a precise, modern design. Complete with a circular trim of the fibers this tapestry is a rich and inspiring addition to any wall.
Send an inquiry to the Creator to buy/commission a piece like this
in
Private Residence
, Chicago, IL