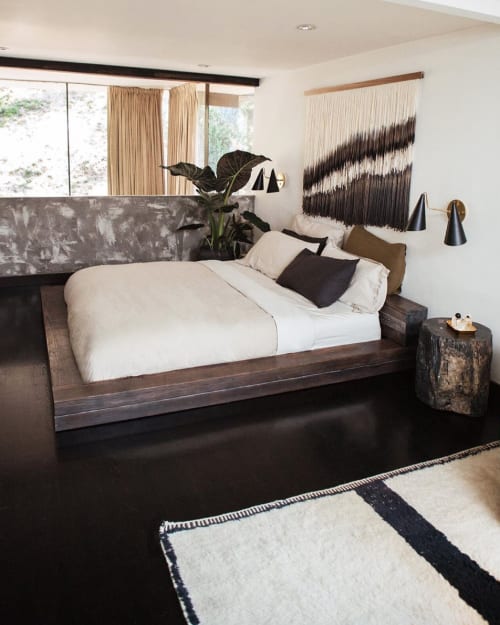 Hendrix Tapestry
$1,300
Pricing may vary based on size and design.
The Canvas With Movement® tapestry collection, by artist Lauren Williams, is a series of one-of-a-kind, fiber art created using hundreds of signature wool strands suspended from walnut wood for a modern and sophisticated wall hanging.
The "Hendrix" tapestry includes shades of charcoal with hints of light blue, gray, peach, light brown, and sun kissed yellow layers to create an organic and raw dye design. Complete with a jagged cut of fibers at the bottom that reflects the unique and edgy dye design, this piece is a striking and inspiring addition to any wall.
Send an inquiry to the Creator to buy/commission a piece like this
in
Private Residence
, Los Angeles, CA