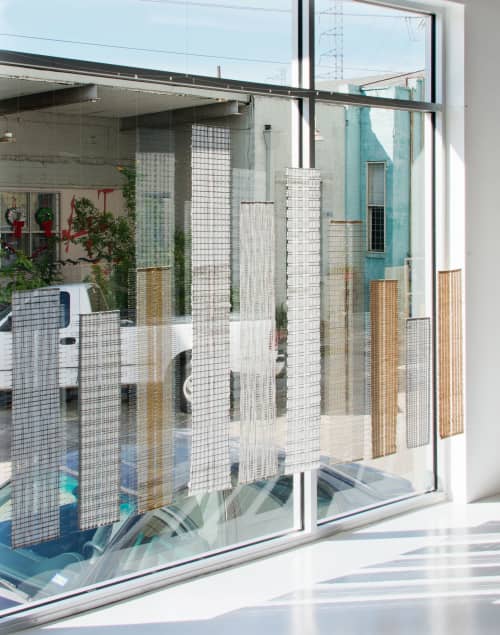 Image credit: Ansen Seale


+3

Handwoven with metal heddles: Cityscape - Wall Hangings
Featured In Cinnabar Art Gallery, San Antonio, TX
Inquire about Comissioning a Custom piece
Handwoven with metal heddles and various yarns. Sizes vary.
Weaving with metal heddles was inspired by a visit to China, in particular Beijing with its glass skyscrapers, some looking like gigantic sculptures. They were glittering in the sky. And still there was part of the old city, buildings made of bamboo and wood. I started translating that into my modern day living pieces. When I came back driving through downtown Austin, I felt the same sense of surrounding on a much smaller scale. Even so we are miles apart, our big cities look very much the same.
Have more questions about this item?