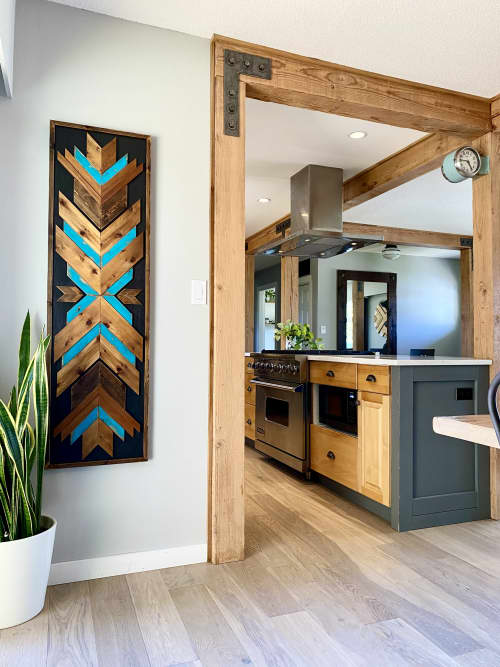 Image credit: Crate No. 8 Co.


+5

Walnut & Turquoise - Wall Hangings
Inquire about Comissioning a Custom piece
Reclaimed woods in shades of walnut and distressed turquoise accents. Negative space in true black. Satin finish. Hang vertical or horizontal. Lovely in any space.
16" x 56"
Have more questions about this item?