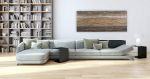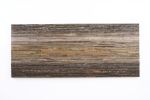 +2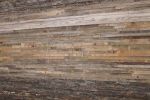 Weathered Olive Green Gradient Artwork - Wall Hangings
For this piece, I used old wood that has been weathered outside.
The wood comes from a variety of reclaimed materials that were salvaged from old barn and old horse fencing in my area. It is difficult to see in picture, but there is moss and lichen on the wood which gives it the green hue.
This piece measures 72"wide x 30" high and it is available for purchase online and my Etsy shop or in person at my art studio
Have more questions about this item?