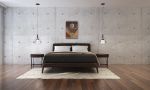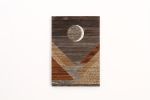 +5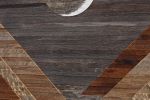 Waxing Crescent - Wall Hangings
Waxing Crescent,
This art piece depicts an abstract landscape of mountains and a waxing crescent moon.
I used small 1/2" strips to make this piece making it very time costuming to build, but adds a tremendous amount of detail and depth to the piece. The wood you see is a mix of reclaimed wood from various places. All the colors in this piece are original due to the aging and weathering of the wood, which means there is no stain or paint on the wood. There is only one coat of low VOC water based sealer to protect the piece while preserving the look and texture of reclaimed wood.
If you would like a custom size or very large piece like this please give me a shout and I will get you a quote and lead time to build one of these.
This piece measures 32" high x 22" wide
Have more questions about this item?