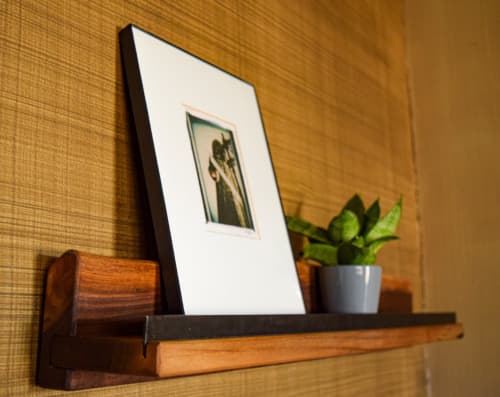 Image credit: Kevin Sontag


+3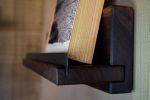 Inquire about Comissioning a Custom piece
Floating wall shelves carry the warmth of wood up onto the walls. Their modern, minimal design lets whatever you place on it shine in the limelight.
High quality floating hardware is used to allow the wood and whatever you put on the shelf be the main character of the story.
Shelving is available in a variety of woods, with our without metal ledges, and with or without the live edge features.
Dimensions can be customized
Small: 15" x 4" x 4"
Medium: 28" x 4" x 4"
Large: 34" x 4" x 4"
available in walnut, live edge walnut, and ebonized walnut; patina'ed steel rim
Have more questions about this item?