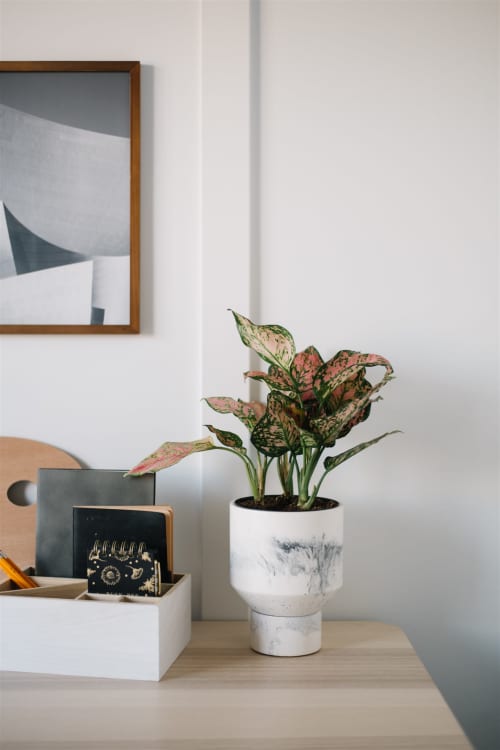 Image credit: @tracey.jazmin
Funnel Planter - Vases & Vessels
Function and modernity are brought together in our original design.
The Funnel is a two part planter consisting of a 6" diameter pot, complete with a drainage hole, and a footing which serves as a water collection tray. This planter ensures your plants receive optimal water while also protecting your surfaces. Any excess water will drain into the footing thus preventing root rot and keeping your plants happy and healthy.
Plants not included.
Material: The Funnel planter is made from a water-based, two component, acrylic polymer/mineral resin system called Jesmonite. The exterior of each planter is polished with beeswax. The interior is finished with a polyurethane coating to seal and help prevent staining from soil and water.
Dimensions:
6 inches in diameter x 8.25 inches tall (pot and footing)
Handmade in Edmonton, Alberta
please contact info@thenorthernhabitat.com, visit https://www.thenorthernhabitat.com/, or visit us on ETSY by searching "thenorthernhabitat"
Have more questions about this item?