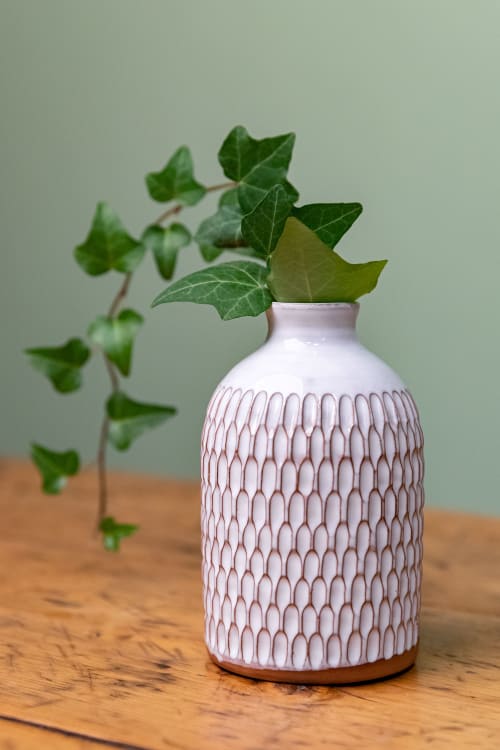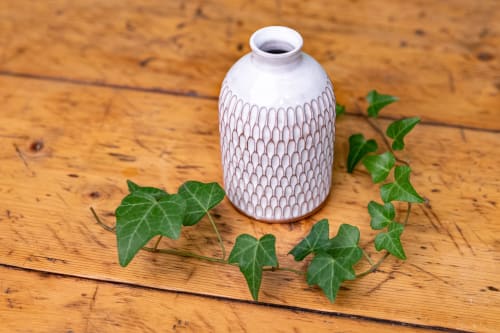 Context & Credits
As seen in
Private Residence
, Verona, Italy

+3

Starts at $35
Price varies on size and we have to add a cost for shipping.
Item Details
This is a little and elegant vase handmade on the potter's wheel with red clay and white glaze. The carved decoration is patiently made one by one and recall the patterns of baskets. The glaze don't cover entirely the piece but on the lines of the decoration it shows the color of the red clay that is under.
It's a very tactile piece. Its simplicity in shape and elegance in decoration catch the eye.
This specific vase on the foto is already sold but i can make another one for you. You can contact me by e-mail or have a look on my on-line shop (ManinPastaPottery on Etsy). I will be glad to make it specially for you.