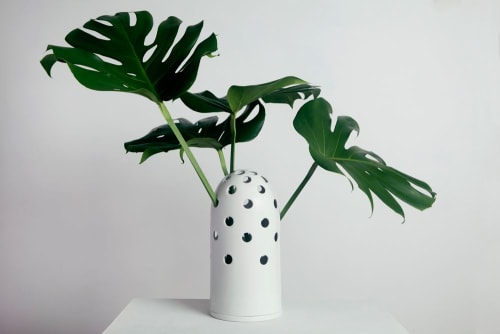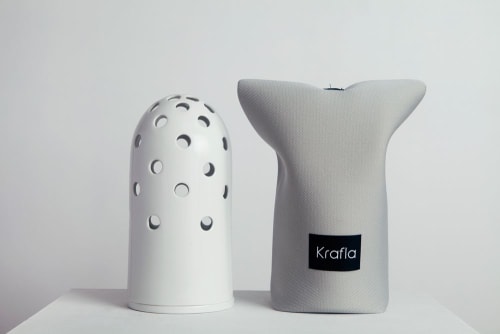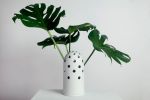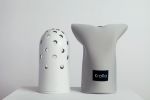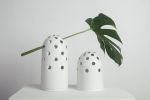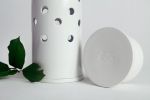 +4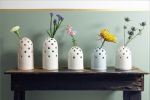 Fly's Eye Vase | big / white
$88
Price does not include shipping costs.
Fly's Eye vase is a must-have for flowers lovers. It consists of two parts: a water container and a perforated dome covering it. The white Fly's Eye vase is characterized by an abstract design for bold and modern appeal.
The dome is a flower holder, which supports flowers in a vertical position, separates them from one another and helps with arranging. This way every flower gets proper care and attention. Still, all flowers share the same water container. Only a thin stripe of the container base is visible from the outside for a perfect finishing detail.
DETAILS YOU WILL APPRECIATE:
– The dome and the water container are covered with glaze only partly, so you can experience the natural feel of raw porcelain.
– Fly's Eye Vases are handcrafted in small manufacture in Walbrzych, Poland, where each hole of the dome is drill manually in the leather hard stage of unfired porcelain.
– Did you know, that in order to keep your flowers fresh longer the water in the vase should be refreshed regularly? The container holds enough water to dip just the ends of flowers, this way there are no leaves under the water, which can quickly rot and harm the flowers.
Send an inquiry to the Creator to buy/commission a piece like this