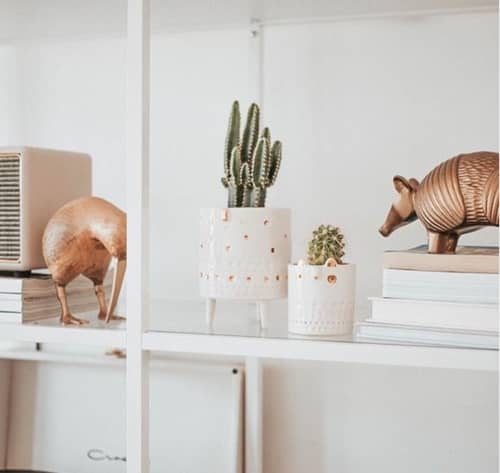 Image credit: Katie Lavie and Atelier Stella Ceramics


+2
Mini Panda Pot + Medium Gold Dot Tripod Pot - Vases & Vessels
Creator not accepting inquiries
Lovely shelfie from the home of blogger Katie Lavie.
Made from creamy stoneware clay and glazed with a shiny off white glaze. Each pieces is hand made with applied stamped detail.
**Gold Lustre is a real gold based finish which is applied by hand and requires a third firing after the bisque and glaze firings.
H 8cm + W 7.5cm (Approx)