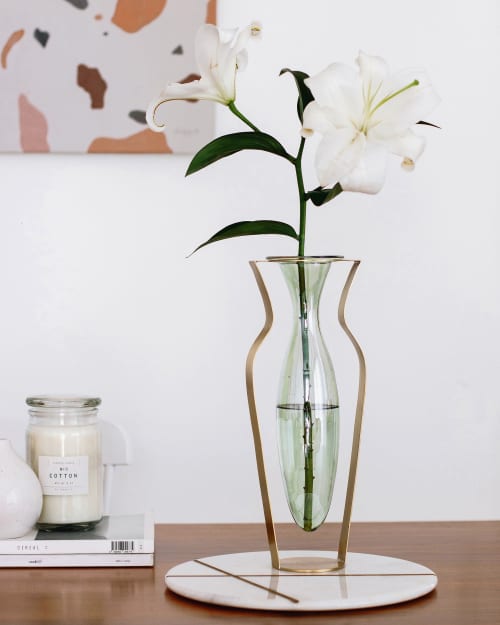 +4
Materials: Stainless steel frame with titanium gold finish & Green/Orange tinted borosilicate glass
Sizes: 34 x 12,5 x 9,5 cm
Care Instructions: Wash in hand for best use of the glass parts and wipe the metal frame with a wet/dry cloth when needed.
Droplet is inspired by nature, by the droplets that contain the essence of life. It's materialized around the concept of preserving flowers in a drop, resembling nature in an elegant form. A hand blown glass droplet is captured inside a metal frame, illustrating traditional forms of ancient amphora vases.
Shipping: UPS 3-5 days
$14 Shipping in the US, ask the creator about international shipping.
Estimated Arrival: September 30, 2021
Have more questions about this item?