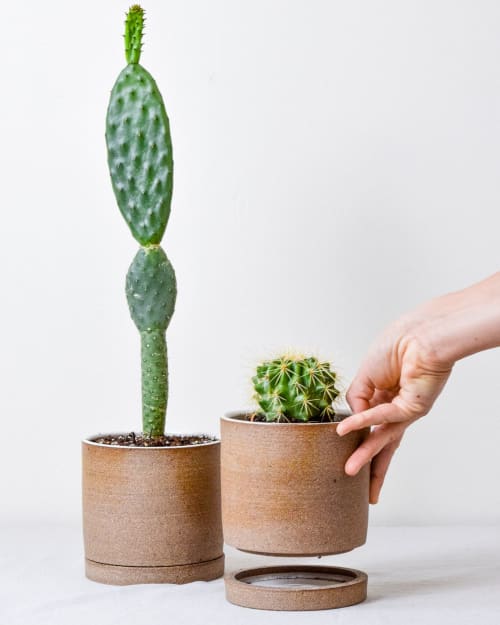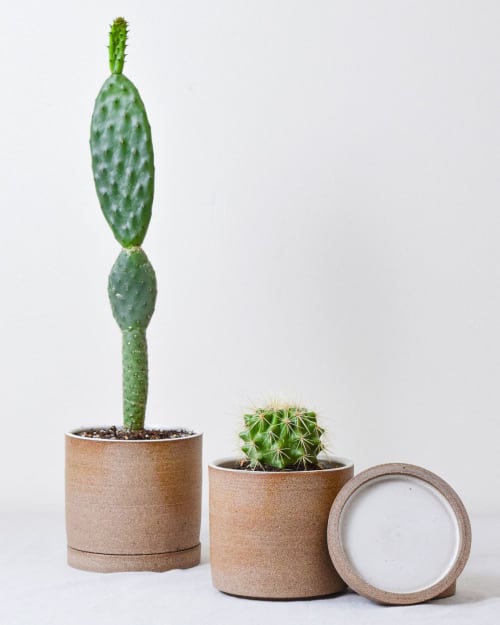 Context & Credits
Item
Totem Planter in Brown Stoneware
As seen in
Private Residence
, Pittsburgh, PA


+1

Totem Planter in Brown Stoneware
All products are handmade and therefore may vary slightly in color or size. Shipping + handling not included in price.
Shipping: US$12 shipping in the US, ask the creator about international shipping.
USPS 2-7 business days. Items ship USPS Priority Mail or UPS Ground.
Creation time: 6-8 weeks
Custom options available,
ask the creator
for customization.
Item Details
Large, minimal raw stoneware planter with a detachable drainage basin. Perfect for your precious plant babies. Each piece is approximately 5" tall and 5" wide.
Fired to cone 6. Food, oven and microwave safe. Hand wash recommend but not required