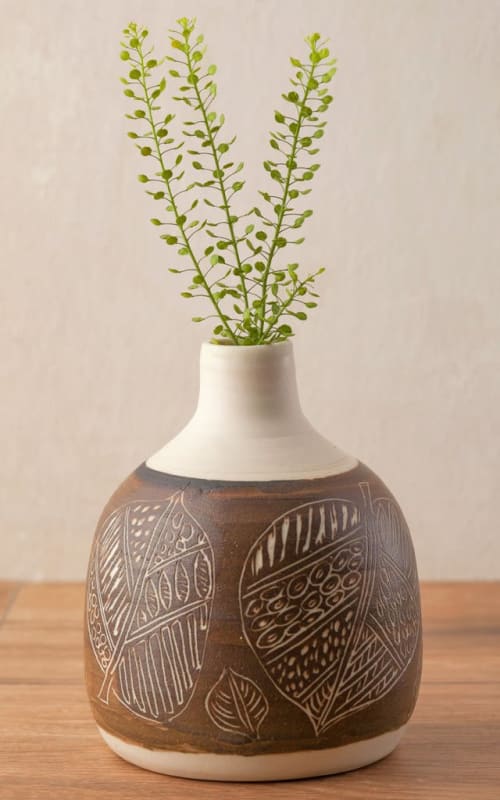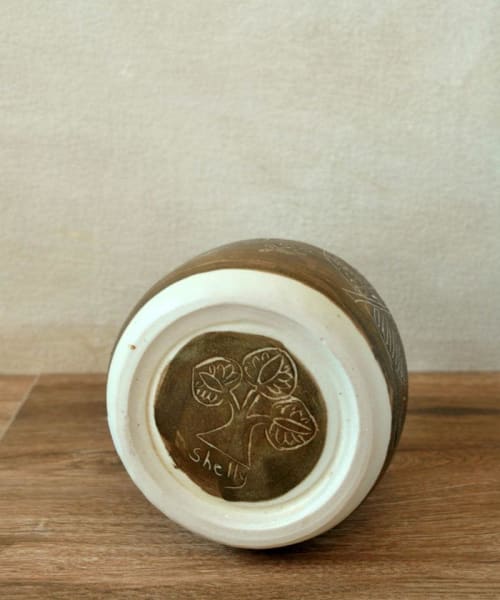 Context & Credits
Item
Small Porcelain Carved Vase
As seen in
Creator's Studio
, Kiryat Gat, Israel


+4

Small Porcelain Carved Vase
Shipping: Free shipping in the US, ask the creator about international shipping.
Custom options available,
ask the creator
for customization.
Item Details
Here is a unique small porcelain vase, which I created on my potter's wheel, it's a bohemian home décor. This porcelain vase with carved leaf design is a beautiful decorative vase which is a perfect hostess gift.
Using my favorite technique - sgraffito* - I hand-carved leaves all around the vase.
This porcelain vase is one of a kind and is the perfect housewarming gift . . . .
But wouldn't you like one for yourself too? No two will be exactly the same since I lovingly create it by hand.
DETAILS:
Hand thrown using traditional pottery wheel
Hand carved using sgraffito* technique
Fired in kiln at 1220 degrees Celsius
Clear, non-toxic, matte glaze
Height: 4.5" // 11.5 cm
Diameter: 3.5" //9 cm
*sgraffito: a form of decoration made by scratching through a surface to reveal a lower layer of a contrasting color, typically done in plaster or stucco on walls, or in slip on ceramics before firing.