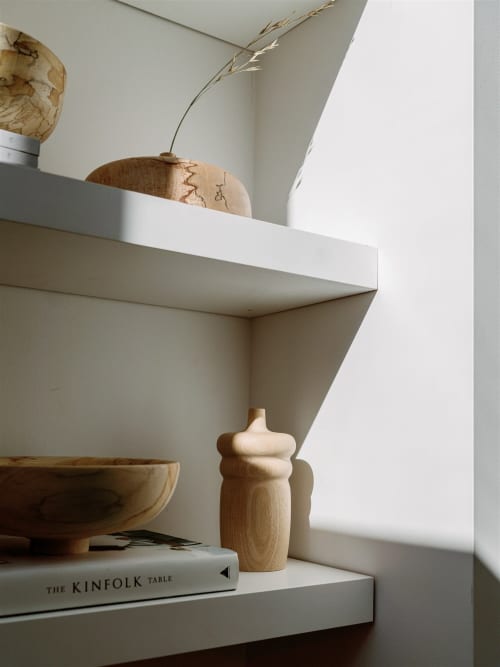 Curvy Ash Vase #2 - Vases & Vessels
Wood type: Ash
Dimensions: Approx. 4" diameter x 7.5" height.
Bases are solid with 5/8" dia x 2.75" deep hole drilled in the top.
Finish: wood finish
This vase is meant for ornamental or dry use only. It pairs beautifully with other vases in this shop.
This stunning bud vase is a part of 'ode to her body' collection.
Shipping: USPS 5-7 days
Price $25
Shipping in the US, ask the creator about international shipping.
Estimated Arrival: February 7, 2022
Have more questions about this item?