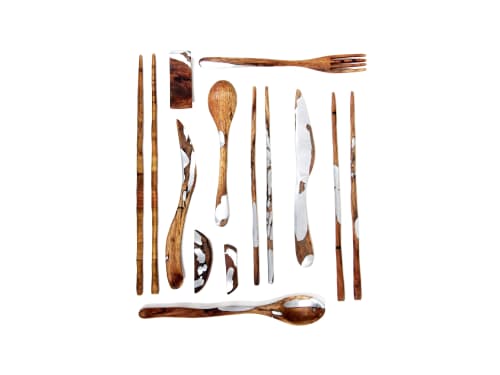 Image credit: Dorian Etienne


+4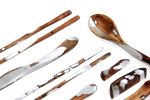 Inquire about Comissioning a Custom piece
Tableware combining white pewter and wood.
Poured into logs carved by termites, metal repairs wood while embellishing it with unique patterns.
The Kintsugi, "assumed repair which sublimates a broken object", is widely practiced in Japan.
Walnut, white pewter.
Dimensions : 180 x 20 x 7 mm.
Have more questions about this item?