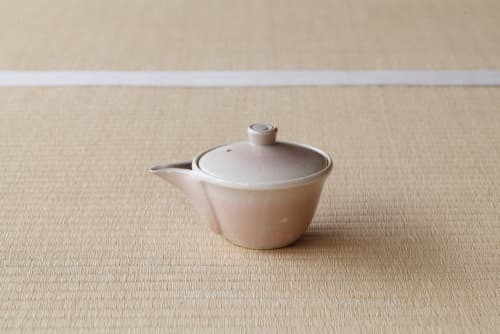 Image credit: Toshiyuki Matsubayashi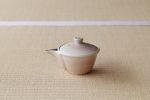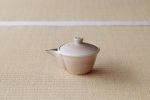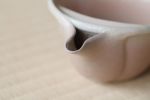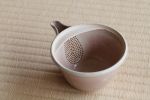 Creator not accepting inquiries
Whereas most Japanese pottery traditions predate tea and have adapted to it, Asahi-yaki was created over 400 years ago not far from Kyôto, in Uji, the historical centre of Japanese tea, in order to create tea ceremony accessories under the guidance of the tea master, Kobori Enshu. Asahi-yaki has also been making sencha accessories for 150 years.
In Kyôto and Uji, fine teas are more often prepared in hôhin-style teapots than in kyûsus. In addition to having a refined shape and an elegant blue glaze, this entirely handmade porcelain hôhin has been designed in a very well thought-out way to provide the best conditions for preparing the highest quality Japanese teas. The filter is wide and very fine, with 150 holes. The shape of the spout allows the liquor to be poured very cleanly, and the lid fits perfectly on the body. Finally, the opening, in the shape of the "three-day moon," with a broad rim at the level of the spout, prevents "leaks" when pouring, and since the rim is set back on the other side, it makes it very easy to remove leaves after use.
Functionality and aesthetic pleasure are at their peaks with this Asahi-yaki hôhin from Uji.