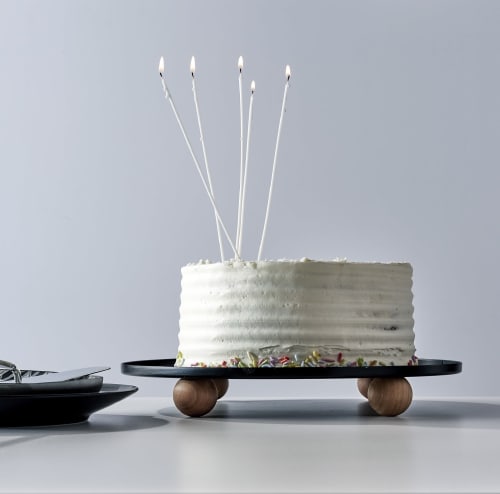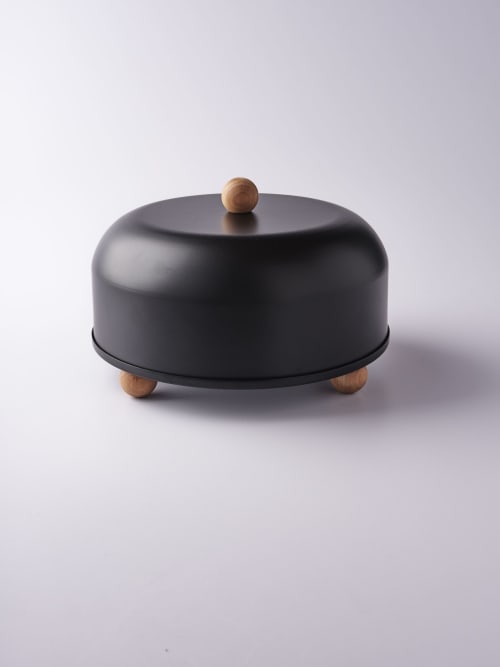 +1

Cake Stand - Rondo Collection
Other People Want This. 2 People Have This In Their Carts Right Now.
$8 shipping in the US, ask the creator about international shipping.
3-5 business days.
Enjoy the simple things in life! This cake stand with dome is a must-have for stylish dessert presentation at your home. The unique large size and high dome make it suitable for large cakes, pies, cupcake displays, and much more. It also can be used as a cheese platter, using the dome to keep its freshness. The cake plate on its own maintains stylish due to its simplicity and the combination of materials used. Stepping away from using it to serve food it's a beautiful item to use as a decorative piece.
Product Features
Materials: aluminum with wood base & knob
Shape: Round
Overall dimensions (including dome): Height 10.05", Diameter 12.4"
Colors: White, Dark Gray, Black
Product Care: Handwash recommended with warm water and soap. Avoid product around any heat source.
Have more questions about this item?