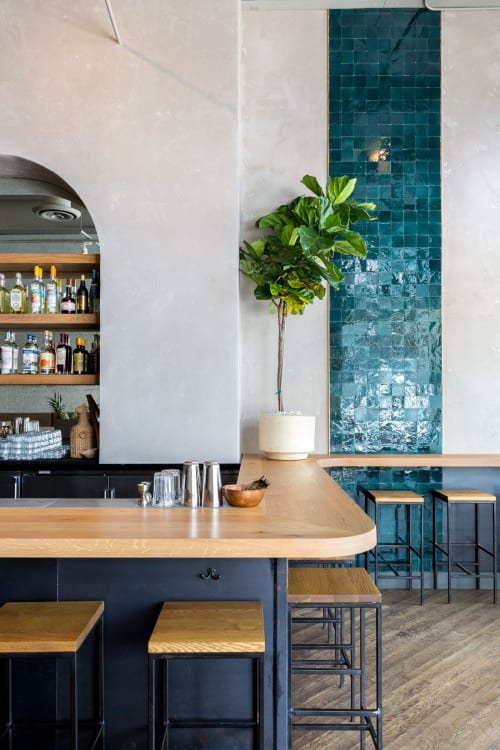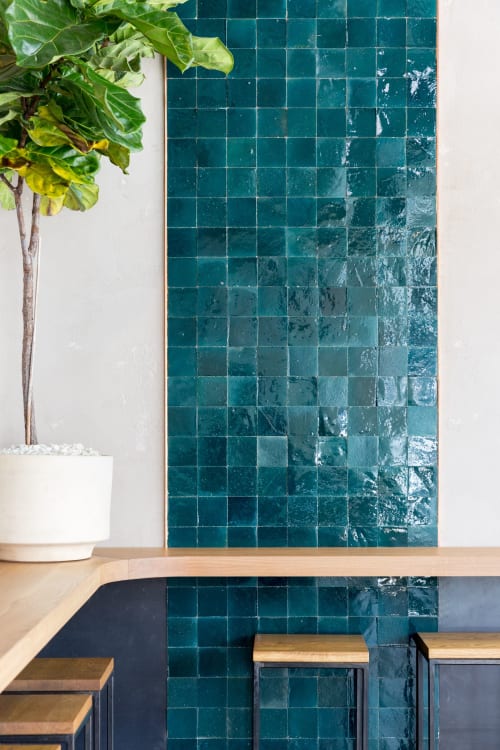 Image credit: Lauren Edith Andersen




fired opal - zellige 4"x4"
opals carved from the deepest earth have inspired our fired opal glaze which diffracts into varying shades of blue, turquoise, teal and occasional tans. if your project needs a magical blue that transforms at every glance of the eye or turn of each hour, this is the blue for you. shown here, the elda restaurant in san francisco.