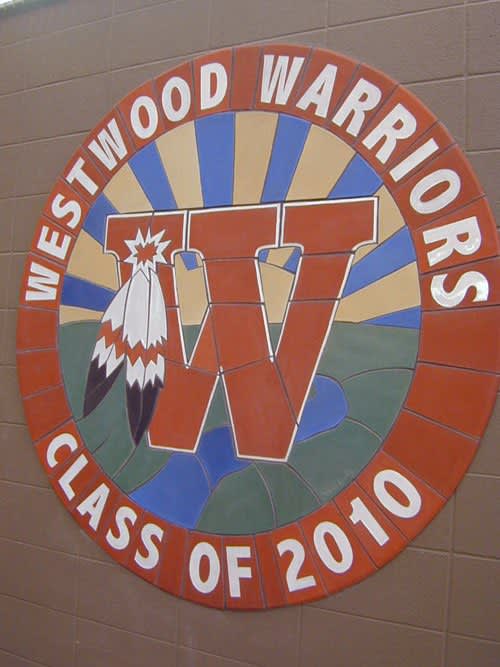 Westwood Warriors Mural - Tiles
Featured In Westwood High School, Austin, Texas, Austin, TX
This mural by Clayworks Studio & Gallery adds a warm and welcoming touch to the entry hall of Westwood High School in Austin. It is composed of shapes dictated by area elements: the feathers, the stream, the rolling hills and so on. All the pieces of this architectural ceramic are fired in a kiln then assembled.
Item
Westwood Warriors Mural
Have more questions about this item?