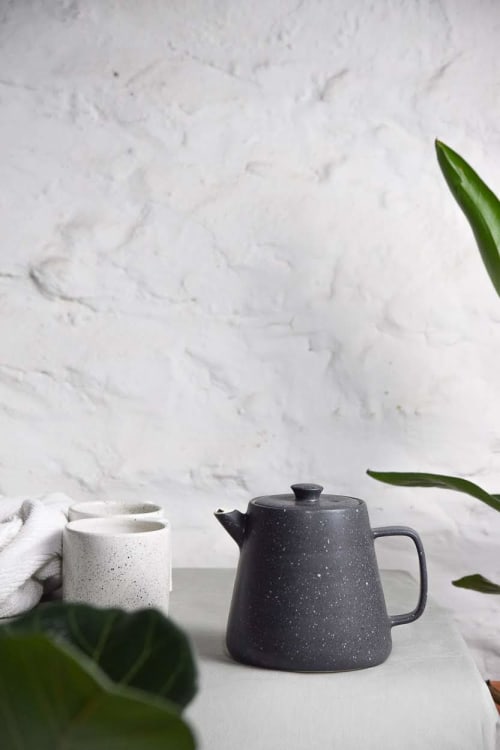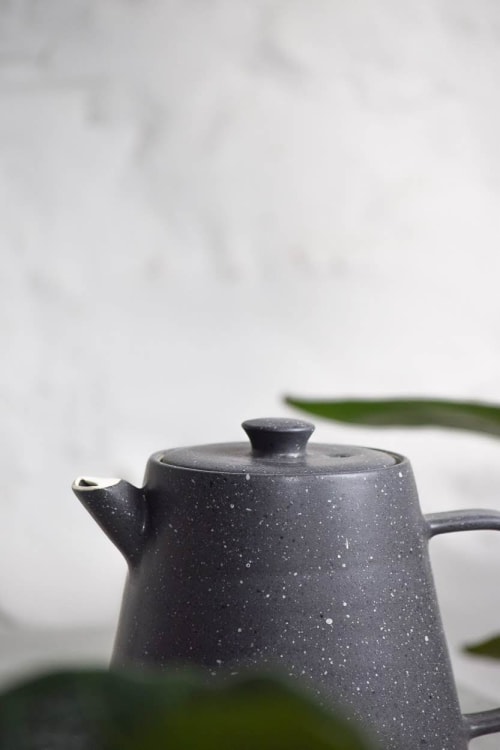 Image credit: Stone + Sparrow
Context & Credits
As seen in
Private Residence
, Pittsburgh, PA


+1

$100-$200
Shipping & handling not included. Commissioned work pricing may vary.
Custom options available, ask the creator for customization.
Creation time: 6-8 weeks
Item Details
White stoneware teapot with granite glaze.
Smooth matte grey, black + white speckled glaze over a teardrop teapot
Approximately 8" tall and 6" wide. Up to 4 servings per pot.
Mid-fired to cone 6. Food, oven and microwave safe. Hand wash recommend but not required