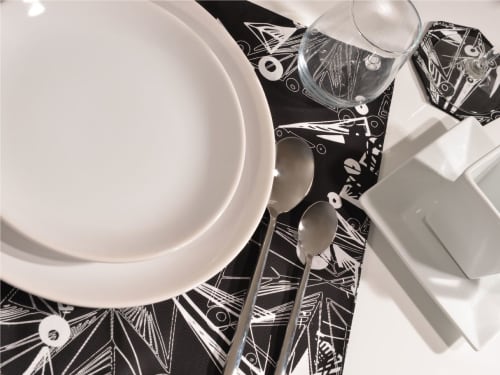 Image credit: Daniel Dabrowski


+2

Nebulae Hand-Printed Linen Placemat + Coasters - Tableware
Featured In Raf Edinburgh, Edinburgh, United Kingdom
The STELLAR Collection is a luxurious, contemporary design collection inspired by the boundless beauty of the sky. This invisible witness to each individual's life governs through light and serenity by day and enigmatic deepness by night.
Our latest exquisite interior design collection captures the dualistic nature of the skies through vibrant jewel coloured prints on both dark and light grounds in mesmerising geometrical patterns.
Have more questions about this item?