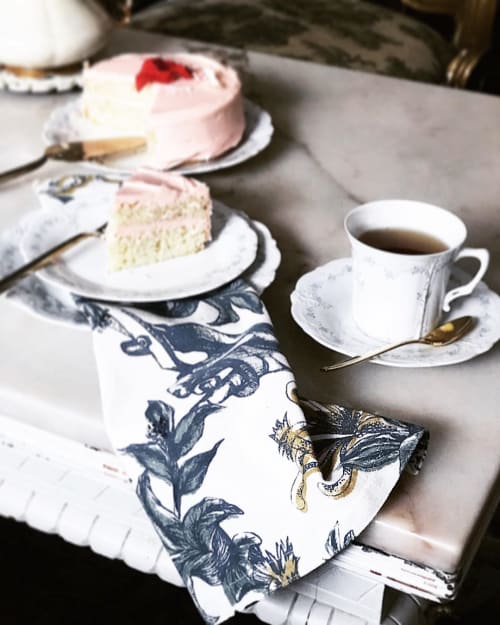 Image credit: Carrie MacPherson
Context & Credits
Item
Snip Floral Napkin in White - Limited Edition
As seen in
Private Residence
, Montreal, Canada
Snip Floral Napkin in White - Limited Edition
Item Details
Summer is a season of excess. Heavy laden branches dripping with fruit, sunburned limbs dripping with sweat, vines that become overgrown and threaten to pull down our buildings.
While we revel in the bounty, to ensure it continues year after year we must keep it in check.
Snip.
Prune, then produce.
There's a hand yielding shears hidden in this cheeky floral- an extra surprise for your guests, and for lovers of growing things.
Composition:
100% Freetrade Organic cotton from India
Printed by hand with water-based pigments
This is a four-layer print made with the utmost care and craftsmanship, meant to be passed on year after year, generation to generation.