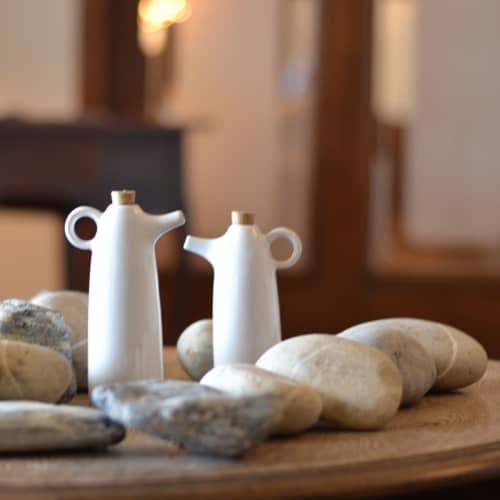 +3

Olivia Oil & Vinegar Cruets
Elegant set of white ceramic stoneware cruets for oil + vinegar or Asian dipping sauces. Contemporary tabletop design, sturdy and ideal for daily use. The corks have a hole pierced through the cork in order to adjust and optimise the pour flow of each dispenser.
​6 x 9 x 17 cm. and 5.5 x 9 x 15 cm.
Have more questions about this item?