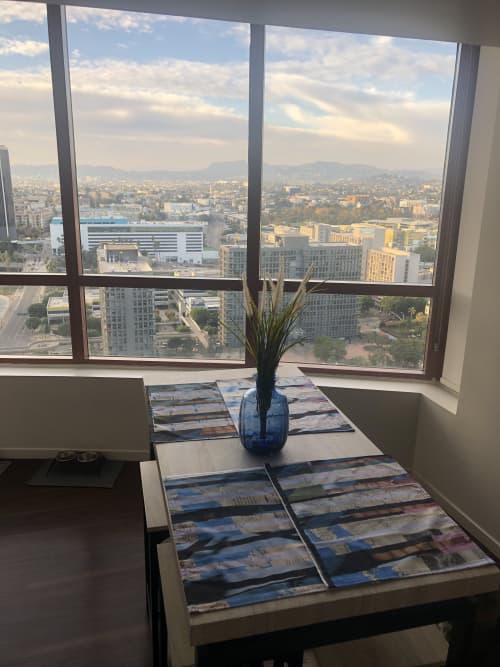 Image credit: Lucas Nozick


Set of 4 Placemats, can create any number you need. - Tableware
Price from $100 to $400$100-$400
These beautiful and durable placemats add color and interest to any table setting. The placemats are 13" x 17" and come in sets of 4, 8 , 12. Price depends on number and they can be the same design, complementary multiple designs, and even a different design for each.
Item
Set of 4 Placemats, can create any number you need.
As seen in
Private Residence
, Los Angeles, CA
Have more questions about this item?