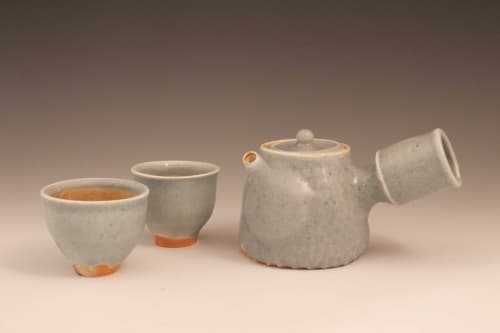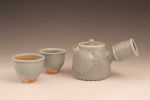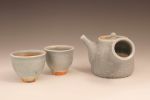 +12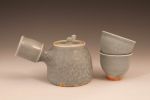 Porcelain Teapot with Wild Granite Celadon Glaze
This teapot was made with Jack Troy porcelain. This is a highly reactive clay, hence the flashy orange accents you see. Jack gave me 2/3 of a bag of this clay after I'd been up to help fire his kiln in Huntington, PA. I came home, full of beans and enthusiasm, and set to making some small teapots out of this precious clay.
I carved into the body of this teapot, which left a hammered brass kind of texture. You can still see and feel this through the thick celadon glaze. This celadon is made from a local granite, mixed with a little lime to help it melt. It is so bright over this porcelain clay!
This is a small teapot, holding 150ml of tea. Perfect for gung fu brewing. The little cups are designed for this too.
Have more questions about this item?