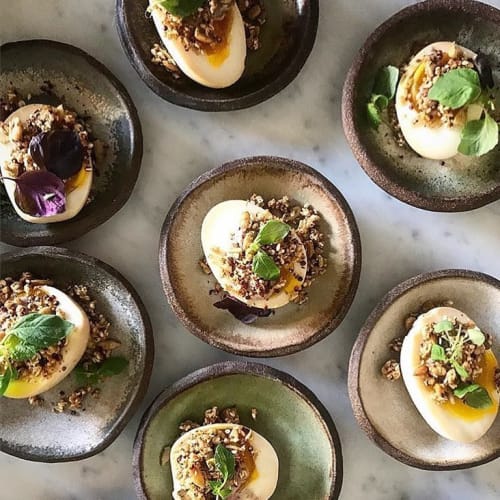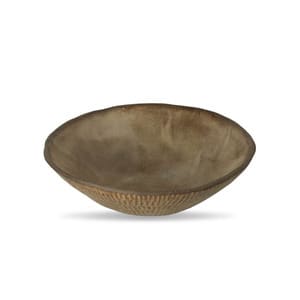 Context & Credits
Item
Progress Collection Ramekins Bowl


+1

Progress Collection Ramekins Bowl
Custom options available, ask the creator for customization.
Item Details
A year before it opened, Progress chef (and James Beard Award winner) Stuart Brioza commissioned Keenan to make the restaurant's dinnerware—about 1,000 pieces in all. They collaborated closely on the design, and the exquisite results, the Progress Collection, is not only used at the restaurant but also available for purchase.
This sweet little dish has multiple uses. Soy sauce, olives, cherry pits, jewelry, a fancy bowl for feeding your parakeet... the possibilities are endless. You'll wonder how you ever got by in life without it.
- 4"w x 1"h, 4 oz
- Dark Brown clay body slab-rolled and textured on a slump mold
- Available in six different glaze options (***see my website for details***)
- Offered in Progress Collection, Sierra Line and Workshop Series' clay and glaze combinations (mmclay.com for more details)
All MMclay dinnerware is:
- Hand-glazed using a Hakke Brush technique (glaze thickness and variation makes each piece unique!)
- High-fire stoneware
- Food-safe; lead- and cadmium-free glazes
- Dishwasher- and microwave-safe
- Handmade entirely in San Francisco