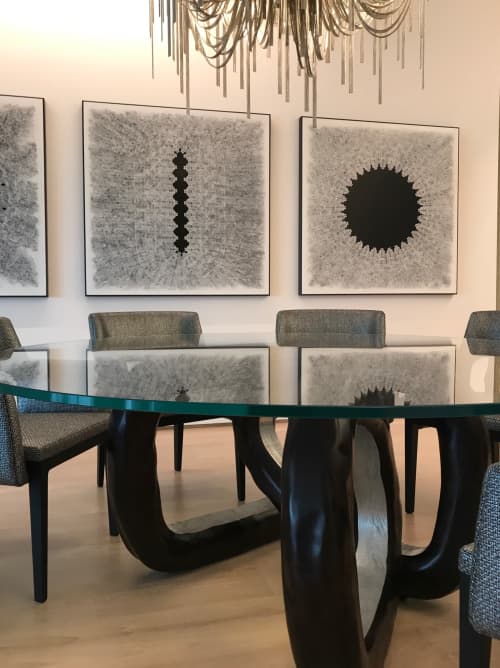 Image credit: Beth Singer

+3

This sculptural bangle table is made from solid Mahogany lumber. Embedded within the lumber core are dual steel cables with turn buckles tightened to compress the circumference of each bangle to avoid fracturing of the end grain. Our craftsman spent over 100 hours carefully sculpting every inch of each bangle to create the final textured, organic look – which was inspired from a tree seen on a hike in Aspen, Colorado.
The interior of bangle is wire brushed, exposing the organic texture, then coated in chrome paint, exposing a silver core. The intersecting 3 forms are strategically placed to provide balance and stability.
Have more questions about this item?