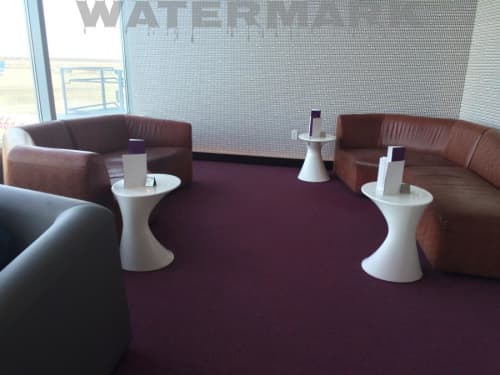 Featured In Virgin Atlantic Clubhouse - John F Kennedy International Airport, New York, NY
Todd Bracher's white Zanotta Tables grace the Virgin Atlantic Clubhouse at JFK International Airport, and they add energy, color, and a sense of flirtatiousness to the lounge as they transition fluidly from floor to surface, simultaneously cantilevering away from and leaning in to embrace any piece they sit beside.
Bracher has become something of a sensation for Zanotta, adding his distinctive dash of style to some of the world's most-recognized spaces—from airport lounges to landmark hotels.
Have more questions about this item?