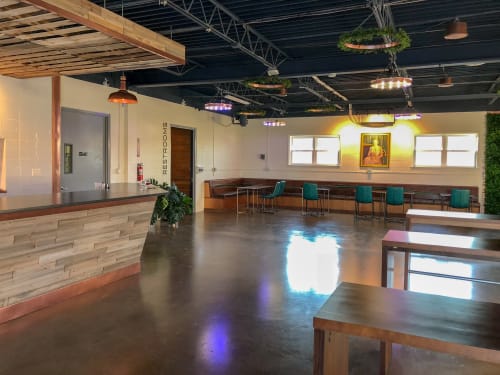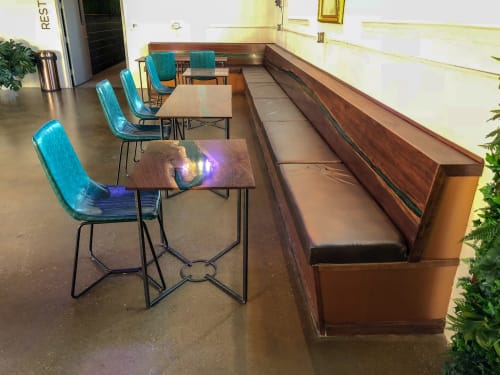 +2

It was such a pleasure to participate in making Tabol Brewing Company's design dreams come true!
Mark Rickey, Reid Beverly, and I collaborated to design and craft the tabletops and banquette. Kyle from Phoenix Handcraft custom forged the beautiful metal table bases.
Each tabletop is handcrafted out of locally felled walnut that is inverted to create a ravine for the poured mica epoxy. The banquette is crafted in a similar manner and seats as many friends as can squeeze in. Seeing the space come alive has been so much fun, and we are all honored to be a part of it!
Have more questions about this item?