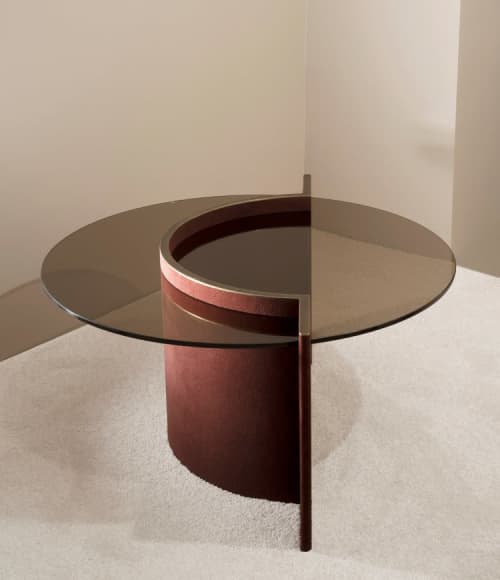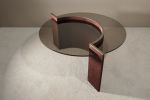 +2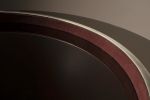 The Torus Coffee Table incorporates microsuede fabrics in an uncommon context. By wrapping bent plywood with this heavily textured material, Robert has brought a sense of touch and warmth to surfaces which are more commonly smooth and cold. Combining microsuede with bronze glass and aged brass, this table is saturated with luminous color and meandering shapes.
32"D x 16"H
Burgundy Microsuede, Bronze Glass, and Aged Brass
The TORUS Coffee Table was featured in:
Elle Decoration Denmark
Have more questions about this item?