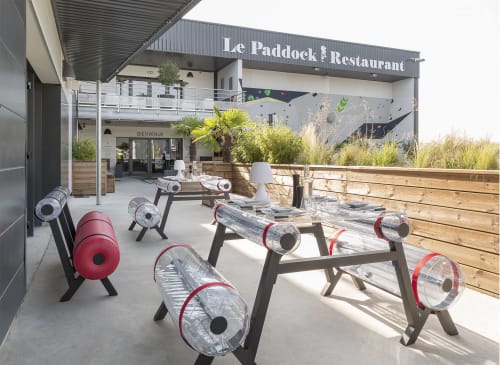 +3

Custom options available, ask the creator for customization.
ZIBA is a bench that revisits the classics. All in geometry, roundness and daring overhang, it combines lightness, graphic shapes and enveloping comfort. By offering new playful postures, it also offers the possibility of composing materials and colors for total customization! Adorned with bright colors, it is essential in all gardens and all interiors.
But ZIBA doesn't stop there! This bench is reinvented by becoming an original and friendly dining area. A tray transforms two modules in an unprecedented way into a nomadic table with a unique design to receive family or friends.
Weight: 26.6 kg
Maximum weight supported: 150kg
Height: 75cm
Length: 106cm
Depth: 167cm
Materials: UV protection PVC and aluminum
Have more questions about this item?